DEADLY STORM IN BOŽKOV - LIVE VIDEO
26. 3. 2017
PLAY
REVIEW FROM NORWAY!!!
22. 3. 2017
Review from Norwegian web
ETERNAL TERROR
!!!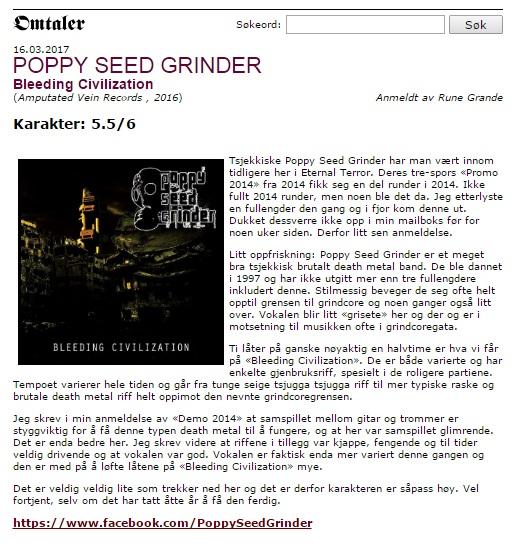 TWO GIGS THIS WEEKEND
15. 3. 2017
Friday 2017 03 17 Kroměříž (CZ)
CORE MANIFEST
Saturday 2017 03 18 Pilsen (CZ)
DEADLY STORM IN BOŽKOV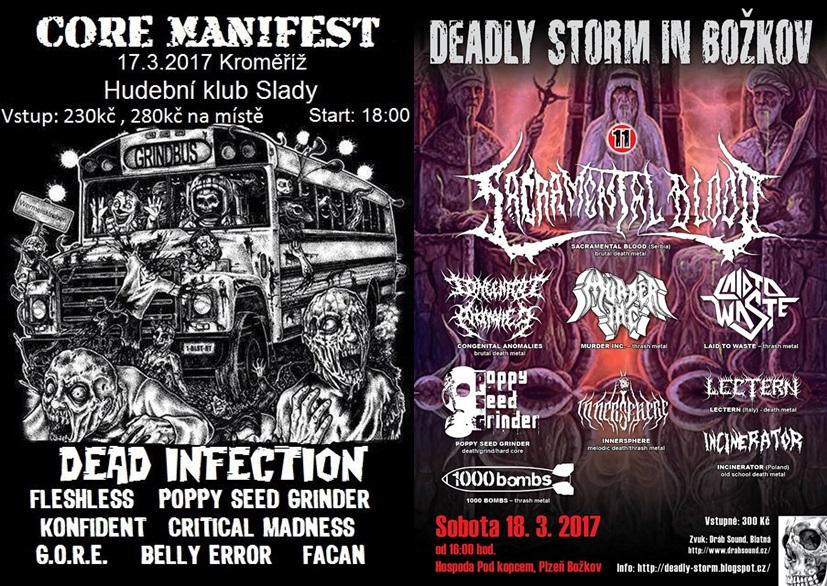 SOULS OF UNDERWORLD PARTIES 6
5. 1. 2017
Our next live show in Prague - SOULS OF UNDERWORLD PARTIES 6 - Saturday 14.1.2017 in Modrá Vopice.
INFO
BLEEDING CIVILIZATION
16. 5. 2016
It´s done! Poppy Seed Grinder´s new album Bleeding Civilization will be released on Amputated Vein Records on August 12th. You can look forward to both normal CDs and limited digi-packs.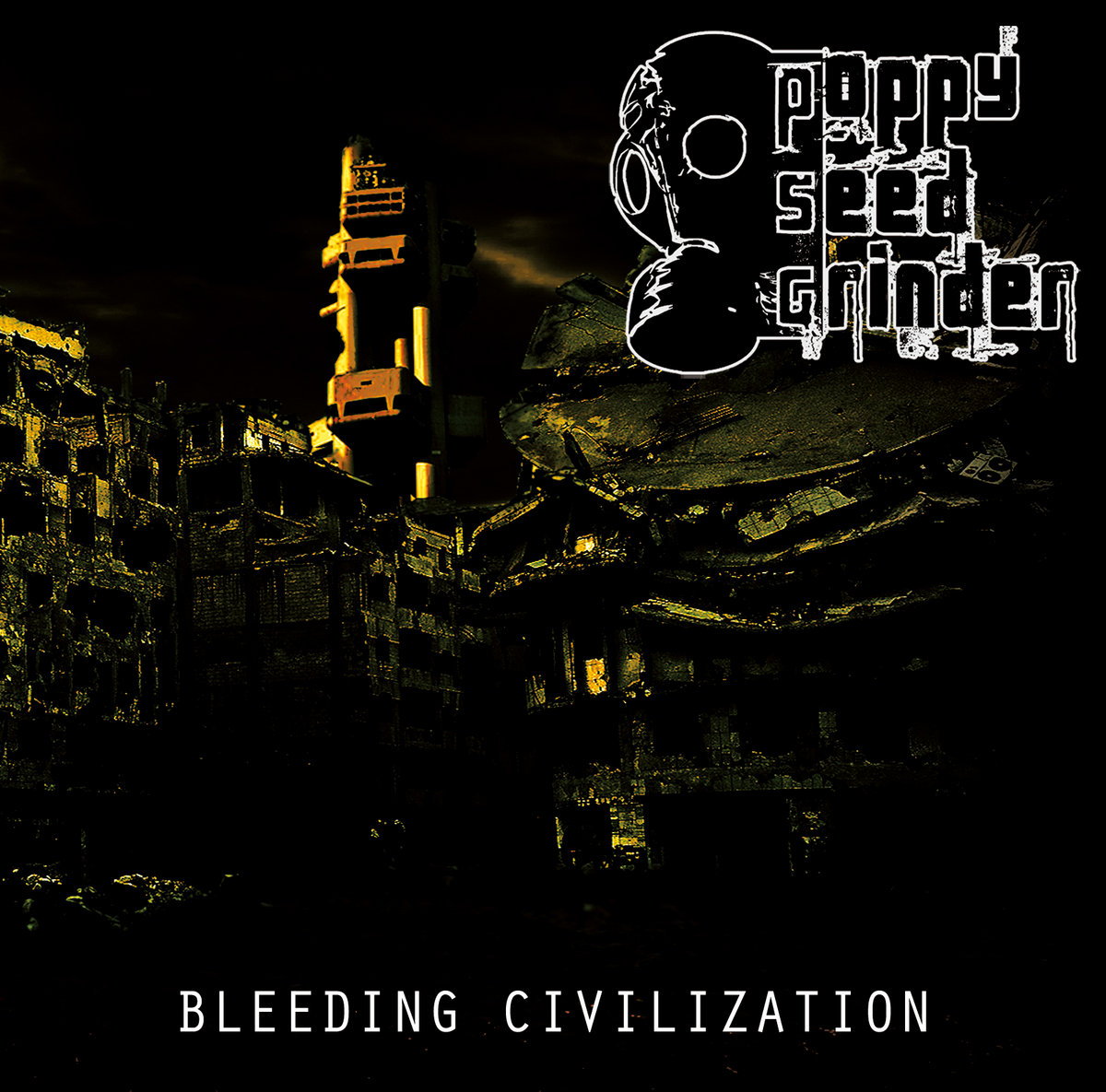 For those who cannot wait, pre-sales have started here:
http://amputatedveinrecords.bandcamp.com/album/bleeding-civilization
AMPUTATED VEIN RECORDS
8. 4. 2016
Great news for our fans. We signed a contract with a new label AMPUTATED VEIN RECORDS from Japan! Expect new album!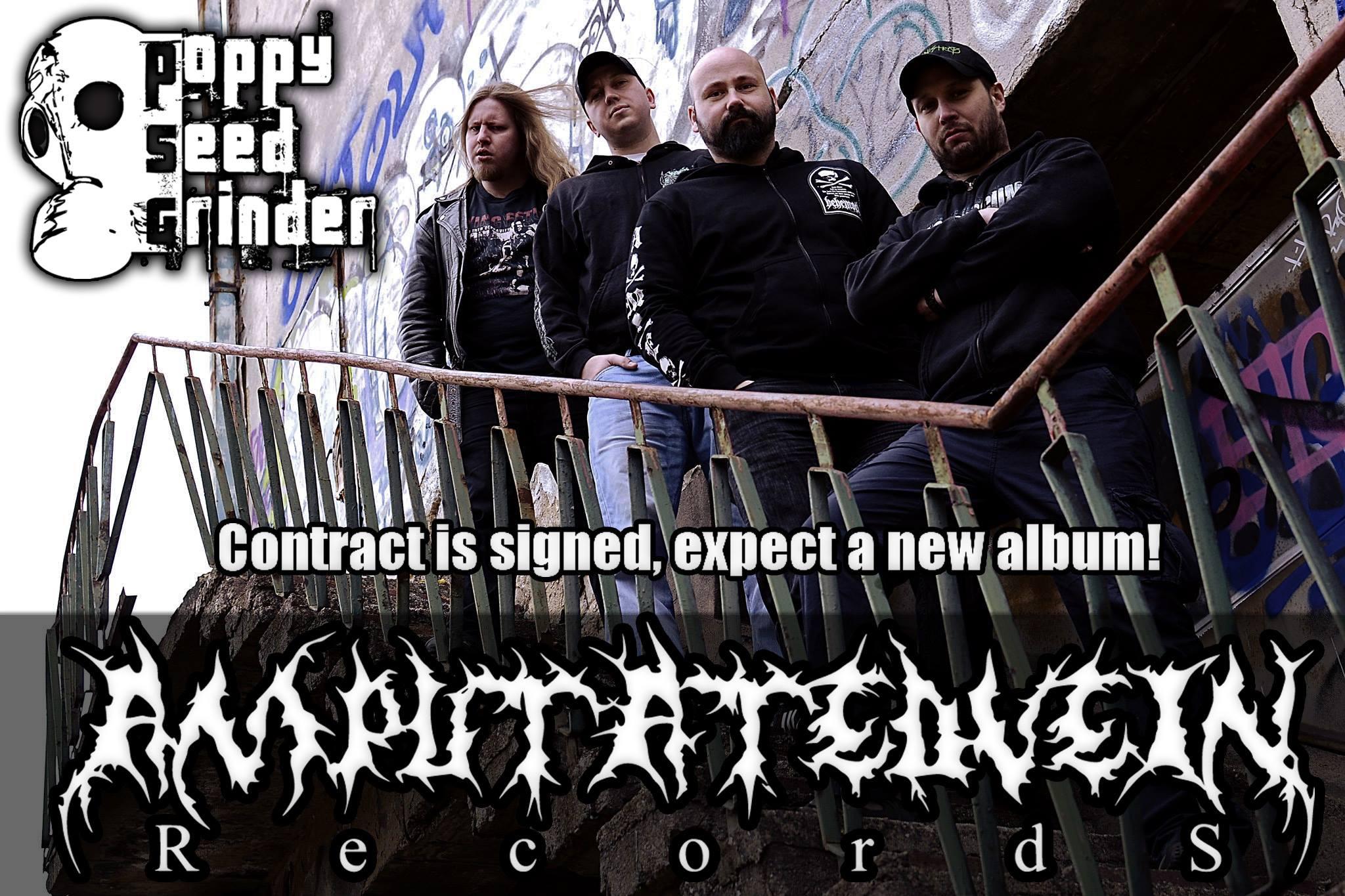 Recording of new album is finally finished!
28. 1. 2016
So We are just about to distribute promo CD with 2 fresh tracks to the promoters. You can check both songs at our bandcamp profile:
https://poppyseedgrinder.bandcamp.com/album/promo-cd-2016-free-download
In case of your interestd, we will be glad if you contact us personally.
WE SURVIVED!!!
26. 10. 2015
Made it back to Prague from the Balkan tour on Sunday early morning. Eight wonderful gigs, 4200 kms on the road and shitload of amazing types of beer with great people; it´s over. We are totally dead and looking forward to having some rest but it was all worthy!!! We will share photos with you soon!!! Big thanks to all organizers and fans!!!